RER asks Texada about online rentals, customer support, FleetLogic, and more
Rental Equipment Register recently published an interview with KJ Park, Texada's VP of Growth & Strategy. The interview highlights recent product improvements and releases over the last year. It also provides insight into Texada's future product roadmap.
"The focus in the next twelve months will be around enhancing our platform to automate more of the rental process and drive accurate and instant information."

-- KJ Park
RER: What are the new developments in your software during the past year?
Texada has been hard at work launching two new products that will help our customers streamline their business decisions and find ways to uncover more revenue. The first is Texada Analytics, a business intelligence tool that displays a visual dashboard of important reporting metrics such as revenue, utilization, and rental rates across classes and groups.
The second is Texada Pay, an advanced payment processing solution that customers can use to streamline transactions and payment collection.
Both products will tie directly into our core rental management system, SRM, to further empower our customers to manage their rental businesses with confidence.
What new capabilities and functions have you added in regard to e-commerce?
We've fine-tuned the design of Gateway, our e-commerce platform, to give each site a simple and easy experience for our customers.
Other highlights of what we've added include the ability to: display multiple rates for rental products including requests for quotation on rental products or assets for sale; provide pickup and service requests; update purchase orders; pay invoices; raise billing inquiries; provide alerts when rental equipment is due; and provide robust operational reports.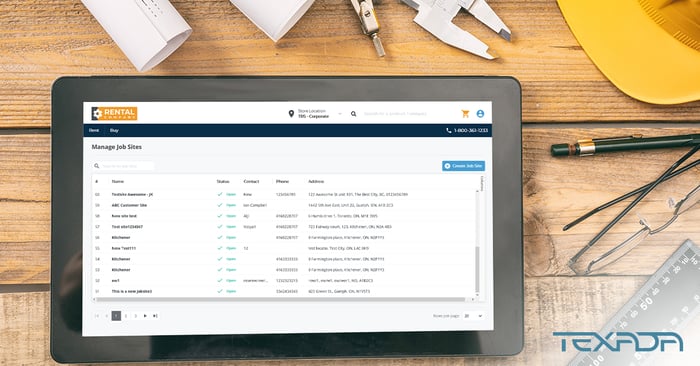 Can you give an example of how integration between telematics and your software have benefited your rental customers?
Today, the primary use cases are centered around location, meter and inventory control. The primary benefits include simplified ability to track usage of an asset, lowered percentage of lost equipment, and heightened visibility into real-time inventory.
There's a wealth of data being relayed from assets with telematics to our system. We aim to push the envelope beyond what's available today by continuing to bolster relationships with OEMs, telematics partners, and our customers.
To your knowledge are online reservations and communication of a piece of equipment being called off-rent increasing among your rental customers? How is your software making it easier?
The trend is continuing to grow with the adoption of our e-commerce platform which helps facilitate not just the online reservations and rentals, but features that facilitate account management, termination, billing, and other functions.
To make rentals easier, we developed a rate calendar in our software which helps the end customer understand the optimum time to return the asset and save money, and this in turn increases their stickiness with their clients.
Another feature is the alert function to the end customer for rentals that are nearing the return date to trigger proactive decisions around contract extensions or termination.
What kind of support do you offer rental companies that use your software, i.e., call-in help desks, online chats, instruction for users, etc.?
All our customers receive unlimited access to our support resources as part of the contract. That allows them direct access to our in-house support staff via phone and email, as well as online self-service tools including a knowledge base with help articles and product help files.
We frequently hold training webinars covering a wide variety of topics and can hold in-person training sessions by our rental experts from the client services team. Feedback from support is critical for us to gain insight from our customer base, and often, those insights will help us uncover new features, processes, and product ideas.
In the day-to-day operation of a rental business communication is essential between the shop, sales staff, yard people, counter people and delivery drivers. How does this communication function in real time in terms of determining the immediate location and status of an asset?
To make sure that communication between all functions of a rental business is easy and instant, our service and logistics app, Fleetlogic, allows access to real time data about the equipment. For example, when our users check in an asset, they can send a notification to the service department. This allows service to start inspections. All equipment inspection statuses are detailed in our core rental software so that when an asset requires rental, you can see which asset is available vs. in a down status.
Fleetlogic also allows users to send notifications directly to service techs through our mobile app, so they know which assets or job sites they'll be working on that day. When they're working on a customer's site, they can get the customer to sign off on the work order right through the app. The finished work order with the customer signature are sent back to the office in real time and dispatch is immediately notified of the status of the asset.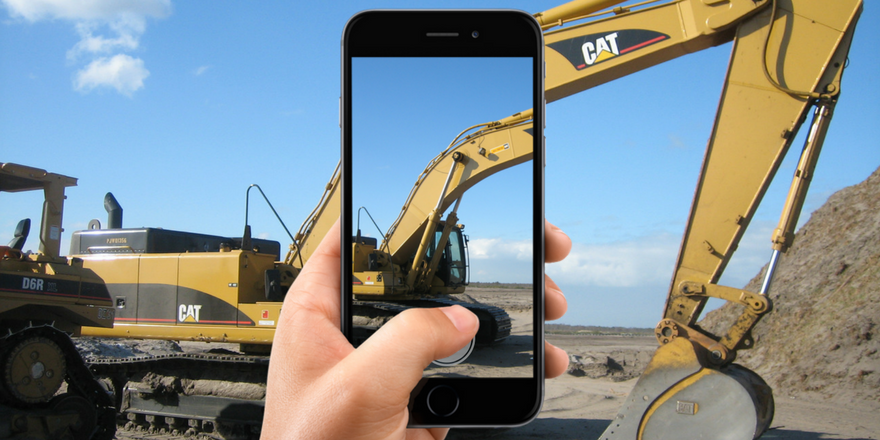 What kind of dashboards does your software have and what information do they offer?
We currently have a variety of visual dashboards through Texada Analytics that allows users to quickly assess data including time and dollar utilization, invoice history, average rentals, aged AR, accounts payable, OEC on contract, and general ledger. Other dashboards that will help our customers gain deeper insight into their business are on the way in future releases.
What information can your customers access through your online portal, and how "user-friendly" is it?
Our customers use our online portal to manage their e-commerce experience and provide additional value to their customers. This allows them to give their customers the ability to make reservations, review rental details like site information, date-out, date due and rates.
Both parties also gain the ability to download contracts and invoices from anywhere. Reviewing and paying outstanding invoices is also a popular use of our portal. Besides that, the users can also track billing inquiry, open pickups and service requests through our portal.
Overall, we have been getting great feedback about our recent design changes on how intuitive it is. With our online portal, the users now have access to the information they want, whenever they want it. They can take actions right where they see this information and these changes are instantly reflected in the client's system. The portal also sends notifications to respective contacts for those actions.
What kind of automated notifications do your send to your customers, i.e., "reservation confirmed", "the delivery is on its way", "the equipment is due to be returned or you will be billed for another cycle"; "the machine is due for servicing", billing notifications, etc.?
Texada Analytics delivers both "out of the box" and custom reports to give rental companies a holistic view of their business. Our most commonly used reports are: dollar and time utilization, revenue and costs by class/group/product, revenue breakdown MoM/YoY by customer, open contract, asset status (daily), and aged accounts receivable.
How can your software help a rental company determine a profitable rate structure?
This can be performed in a number of ways. Traditional methods our software can set and track rates include: Tiered pricing across customers and types of assets, setting percentage discounts to list pricing per customer (special rates), and time and dollar utilization.
Texada Analytics can display average daily weekly and monthly rental rates across any given time period. This gives customers insight into rental rate and seasonality trends.
Another route is through rental rate simulation. This allows users to run examples of what revenue would be like with "proposed" changes to rates.
Are there any particular software features you are working on that you are planning?
The focus in the next twelve months will be around enhancing our platform to automate more of the rental process and drive accurate and instant information.
Fleetlogic will continue to be a core part of this instant interaction with the service and logistics functions.
We'll continue to build out Texada Analytics with more features to help operations make informed decisions about when to buy and sell assets, increase or reduce rental rates, and how to optimize time and dollar utilization.
Something to look forward to as well is a revamped version of RentalLogic, which will help growing rental companies manage their essential rental operations.