Product Team Drives Innovation by Solving Customer Challenges
At the core of Texada Software is a drive to deliver high-quality, innovative products that integrate sales, service, and rental for equipment businesses, and our product innovation is led by the Texada product management team. This team spends time with customers to understand the challenges that our products can help solve, and then uses this feedback to bring the highest product value possible to our customers.
Like Texada customers, we invest heavily in our teams to create value for those who depend on us. With a depth and breadth in product knowledge, market expertise, industry relationships, automation, and more, the product management team is working every day to leverage their combined insight to make your business and its processes better.

Your Texada Software Product Management Team
Adam Kropf - Head of Product Management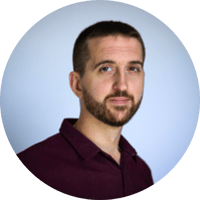 Adam heads our product management function, practices, and processes. He has over a decade of experience in the equipment rental industry and is the architect of our SaaS rental management tools for rental management, e-commerce, and payments. Adam is also a student of product management, co-leading the Communitech Product Management group with over 800 members.
When Adam isn't thinking about Product, he can be found churning ice cream at antique tractor shows, hiking, woodworking, and spending time with his three kids.
David Vuong - Senior Product Manager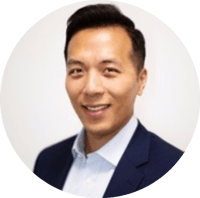 David manages our Sales Suite of tools that help dealers maximize equipment sales. He is a 10-year veteran of product management, and has worked with tools for auto dealers, manufacturers, and other industrial SaaS software. Along the way, he has become a student of machine learning and AI technology, launching products powered by these technologies.

When David isn't dreaming of new ways to use technology to drive equipment sales, he loves to travel, learn other languages (proficient in German!), and loves to bike along the trails near his home just outside Toronto.
Phil Mau - Senior Product Manager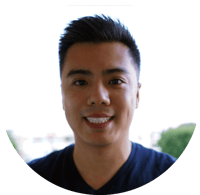 Phil manages our Service Suite of tools that help dealers maximize service and parts businesses, from identifying product support opportunities to maximizing technician productivity. Phil has spent more than a decade in technology, spanning roles from software engineer to product manager for solutions serving the construction industry and development teams. He is a master of integrating systems and processes to create value.

When Phil's mind isn't occupied with ways to enhance technician productivity, you'll find him engaging in outdoor sports, unwinding by the beach, or baking for friends and family.
Mythily Sureshkanan - Senior Product Manager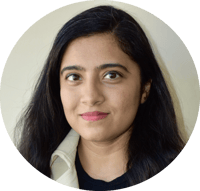 Mythily manages yard and service workflows, and e-commerce which are critical parts of our rental management suite. She is a veteran of product management, working with both startups and large companies in the healthcare and manufacturing industries.

When Mythily isn't thinking about how to maximize e-commerce for rental companies, she loves to immerse herself in new cultures and learn new languages. Her passion for baking, stemming from her background in chemical engineering, also occupies a special place in her heart, making her a well-rounded and adventurous individual.
Court Laslop, MBA, CertBA - Product Analyst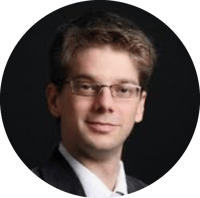 Court focuses on our software platform, including the capabilities used across our whole product suite such as APIs, analytics, self-service tools, and more. Court has spent over a decade in the equipment industry, first at CAT dealer Finning, and then with Texada. Prior to entering the heavy equipment market, Court spent several years implementing and integrating ERP software suites, migrating and transforming data, and designing reporting structures.

When Court isn't thinking about APIs, he is a professional freelance percussionist, performing with orchestras and groups across Western Canada.
John Hellens - Product Analyst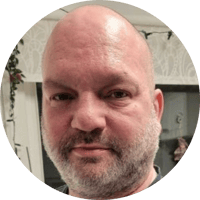 John focuses on our core rental management platform, from counter operations to the back office. He has spent decades in the equipment rental industry, working for Sunbelt Rentals, leading customer implementations at Texada, and now as a product analyst. John has deep expertise in how rental companies operate and how to grow rentals with Texada.

When John isn't figuring out how to make rental counter team members more productive, he loves to tour around on his motorcycle, playing guitar, and spending time with his family.
Yvonne Montes - Product Analyst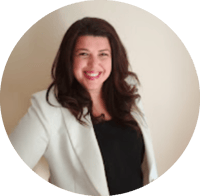 Yvonne works across the Texada portfolio. This includes working with each of our product managers on specific customer requests, leading the discovery, design, and development of these features, as well as working with clients on the successful delivery of such enhancements. Yvonne has decades of experience as a software engineer and business analyst across many industries and technology applications.

When Yvonne isn't combing through customer requests looking for common themes and challenges, she is a professional life coach developing leaders in many different arenas. She also enjoys hiking, culinary adventures, and hosting gatherings for loved ones.