The Sooner You Track These 3 Service Department KPI's The Better
Success can be measured in a variety of ways. There are always metrics you can string together to make yourself look good, but consistently measuring relevant key performance indicators will give you an honest perspective on how well your service department is performing.
With that in mind, let's take a look at three KPI's that you need to be tracking in your service department.
First Time Fix Rate
This is probably one of the most underrated service metrics right now. Which is astounding because your first time fix rate is extremely powerful. It heavily influences your customer satisfaction rates, operating costs, and future revenue.
Think about it this way, if you are servicing equipment in the field then every time you need to revisit a job site, you need to dispatch a truck to a job that should already be done. Costing you the an additional truck roll (can range from $100 to $500) not to mention the loss of income from new jobs that could have been done in that time.
SLA Compliance
Service-level agreements (SLA) are contractual documents between your service department and your customers. These contracts are commonly used to hold the service provider accountable for quality and timelines.
Your SLA compliance rate is like your organization's word. If you fail to meet contractual agreements then like when you break any other promise, your credibility will suffer. As that happens, customer retention will become increasingly difficult and your service profitability will begin to decline.
Mechanic Utilization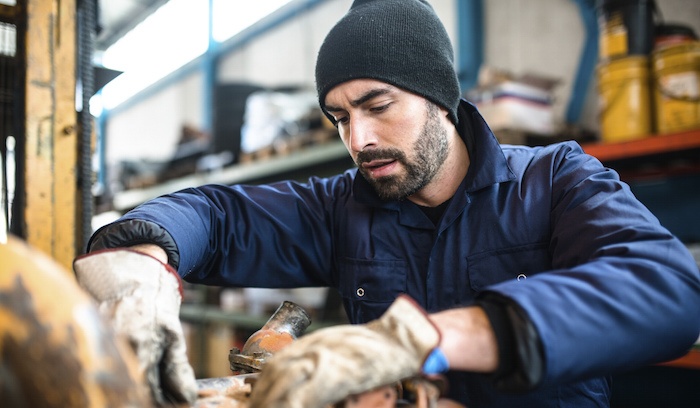 Are you getting the most out of your team? Tracking mechanic utilization allows you to have a better understanding of the ROI from your labor costs. By dividing a mechanic's billable hours by their total hours worked you can determine their utilization rate.
30 billable hours / 40 labor hours = 75% utilization rate
If you feel that the rates you see are unreasonable, that can be a sign that your processes are holding up productivity. Take a minute to think, could you be dispatching quicker, is there something holding mechanics up on job sites, or are your guys just spending too much time driving from job to job?
It's Never Too Late
If you aren't already tracking first time fix, SLA compliance, or mechanic utilization don't worry. It is never too late to start. By tracking a single metric you lose some of the contextual value. When you track these metrics together you are able to track trends over time and get that an honest perspective we mentioned earlier. Overall, performing well on all three of these KPI's will allow you to get more jobs done and maintain strong customer relationships.
---
[Recorded Webinar]
How Understanding Your First Time Fix Rate Improves Your Business
This webinar examines an important field service metric; first time fix rates (FTF). Covering key points on what it is, how it impacts your business, and FTF best practices. We will also discuss relevant calculations, what causes poor FTF, and how to improve your FTF rate.